About Us
We built BuyerTool out of necessity. We figured that managing media buyers through spreadsheets and long meetings wasn't the most optimal way to grow an agency. So we built it.

Ray Sinlao
CEO

Angelo Manos
CTO

Rainer Martinez
Customer Success Manager
Transparency Results In Trust and
a Sense of Security.
Contact Us
We would love to hear from you
600 B St #300
San Diego, CA 92101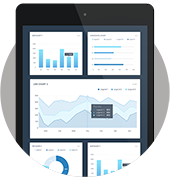 BuyerTool Closed Beta
Currently accepting closed beta user companies. All qualified companies will recieve a free 2 week trial.