Benefits and Features
Tracking Spend, Training Buyers, Scaling Your Team, and Full Control.
Efficiency Booster
Each media buyer will save on average 4 hours per day on checking and adjusting their campaigns.
Full Transparancy
Know who's spending, where they are spending it, when they are spending, and who they are spending it on.
Training/Onboarding Media Buyers
Seamlessly train brand new media buyers or onboard experienced media buyers with minimal risk.
Full Management Control
You are able to pause ads, start ads, scale budgets and lower budgets all within the BuyerTool UI.
See the Stats of your full operation.
See the aggregate results of all of the spend across your company.
Total Spend across all accounts
Total Revenue across all accounts
Total Profit across all accounts
Highest Performing Media Buyer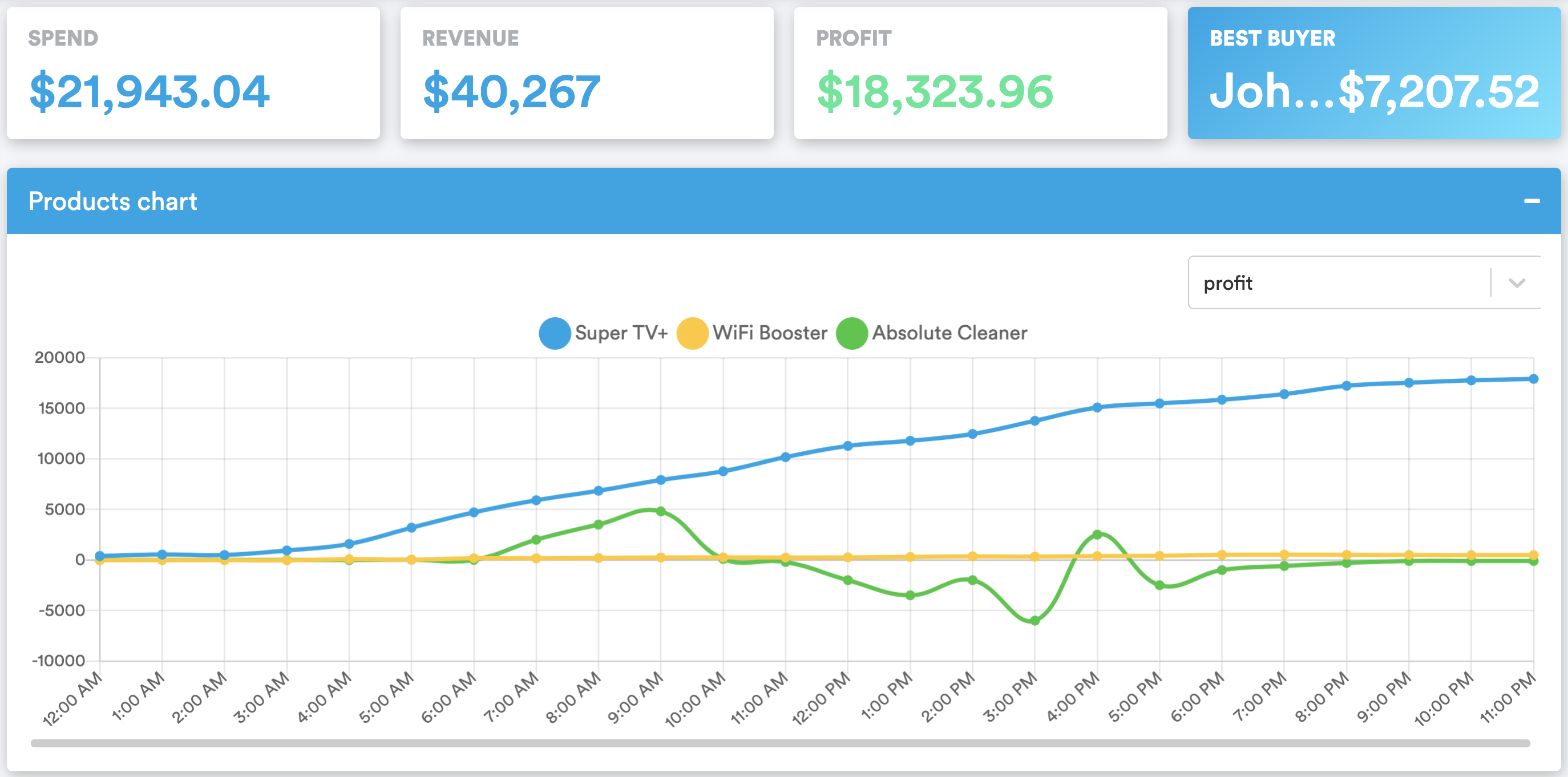 ---

See Every Client In One Place
If you have multiple ad accounts serving one client BuyerTool will aggregate the data under one client.
Notice improvements/negative changes
Test more accounts
Test more media buyers
---
Media Buyer Leaderboard
Turns your media buying team into one of the greatest competitions for each buyer.

It aggregates all of the clients and ad accounts under each media buyer.
Creates friendly and effective competition
See who's performing well and share with team
See who needs help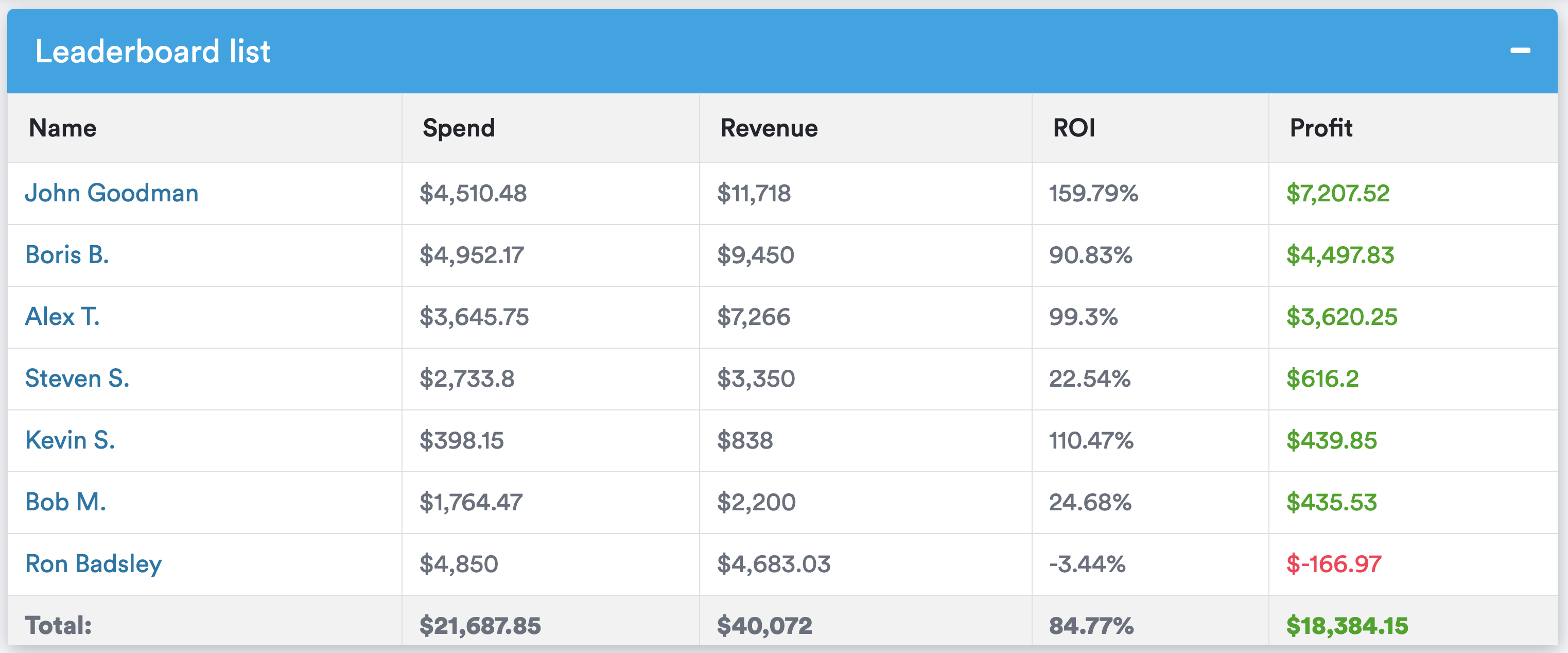 "It's super helpful to be able to see all of my stats from one client together. Since I use multiple accounts, it's nice to have one central location to check. It gives great visuals to all the metrics, it's much easier to get a quick picture of what's working rather than sifting through the Facebook platform."
Maggie Jorgenson - Media Buyer, Amasa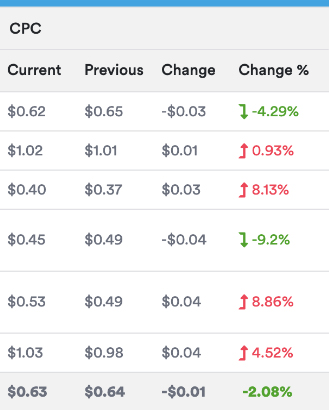 Analyze Trends
Use the trend compare tool to analyze custom time frames to help make decisions while optimizing
Can be used anywhere on homepage data
Know when to scale or cut
Absolutely useful for performance reviews
---
Full Control Over Every Ad Account
You no longer need to be in the Facebook UI to make adjustments to your ads.
Control everything from the BuyerTool UI
Still works when Facebook's UI is buggy
Scale/lower/start/pause all campaigns, ad sets, and ads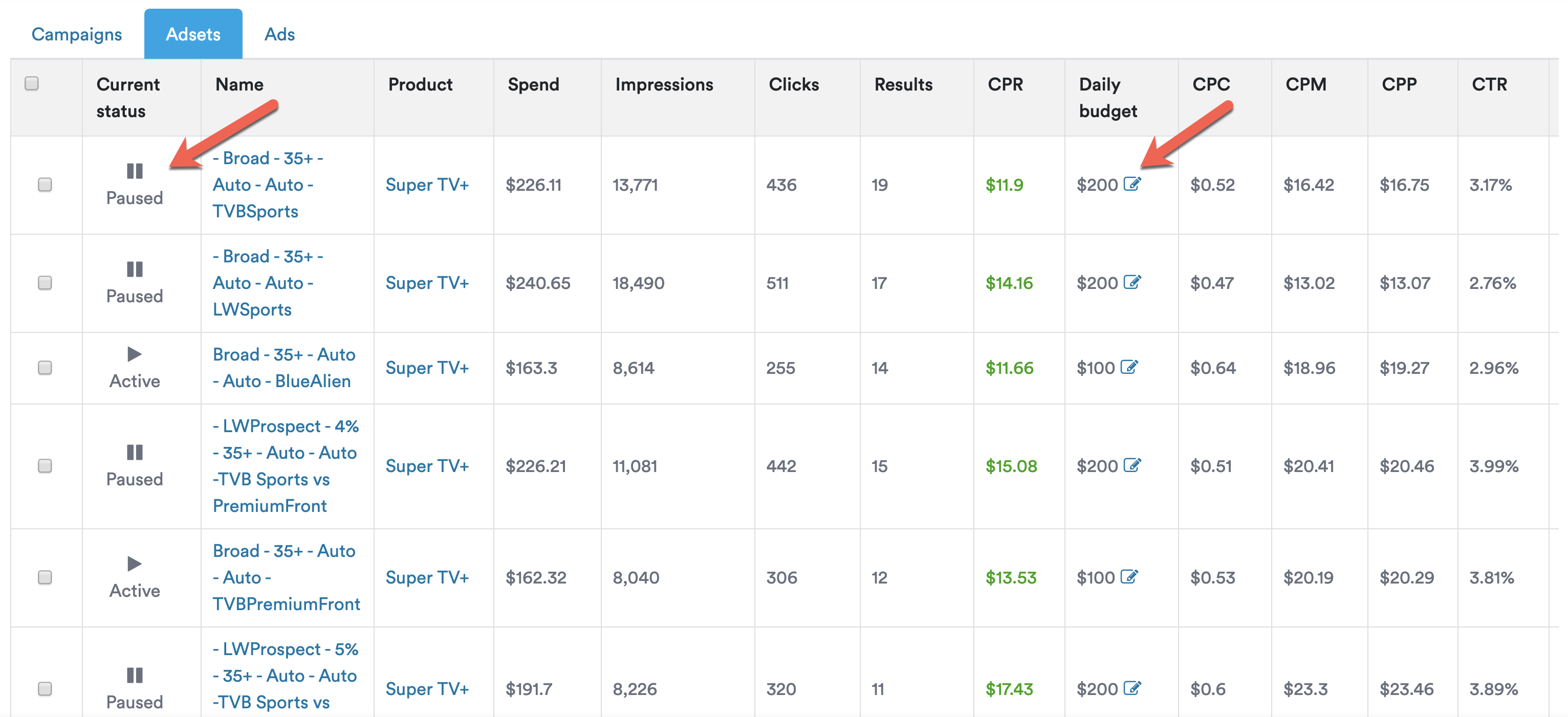 We were onboarding a new media buyer. He had a pretty successful first month so we allowed him to manage additional products.
The Next week, I had to go to a meeting in Ho Chi Minh City, Vietnam. Throughout the flight I was able to keep an eye on all the stats and everything looked fine.
The software worked great even on the spotty Chinese WiFi service onboard the plane.
I landed, checked into my hotel, went to the first meeting and things went great. We had a lot of fun and got tons of work done.
As I was heading back to my hotel at around 2am in Vietnam, 12pm Pacific Standard Time I took a look at BuyerTool on my phone and saw that the new media buyer had lost over $1,000 on his new accounts.
I was able to pause his accounts from my phone from the back of the cab on a Vietnamese network and send him a nice message: "Hey, looks like your new campaigns tanked. I paused them, let's take a look and relaunch later."
The team had a look at his campaigns and realized that he was using the wrong landing page. We made the adjustment and were able to successfully relaunch the campaigns with minimal losses.
Ray Sinlao - BuyerTool, Founder
More Features
Single User Page
Performance graphs
Product insights
Account insights
Single Client Page
demographic/platform breakdown
Regional breakdown
Performance graphs
Single Account Page
Compare campaigns graphically
Top ad/ad set
Click to see ad in FB